Unfortunately Kilroy is the first to be voted off (so to speak) this year leaving the likes of Carly and Simon the chance to show even more of their personalities than we have already seen. David Van Day is looking stronger by the minute and the following multiple choice question needs to be solved right away.
Does he remind you of
a) Norman Wisdom (Judy's choice)?, b) Steve Strange (my choice)?, c) don't know, d) don't care.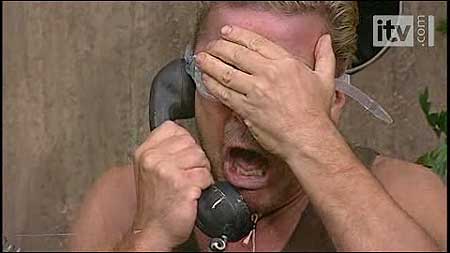 Please send your answers on a postcard and the first to be picked out of the hat will be the winner.